"Monkey Grip" Wine Cups WC-2
"Monkey Grip" Wine Cups WC-2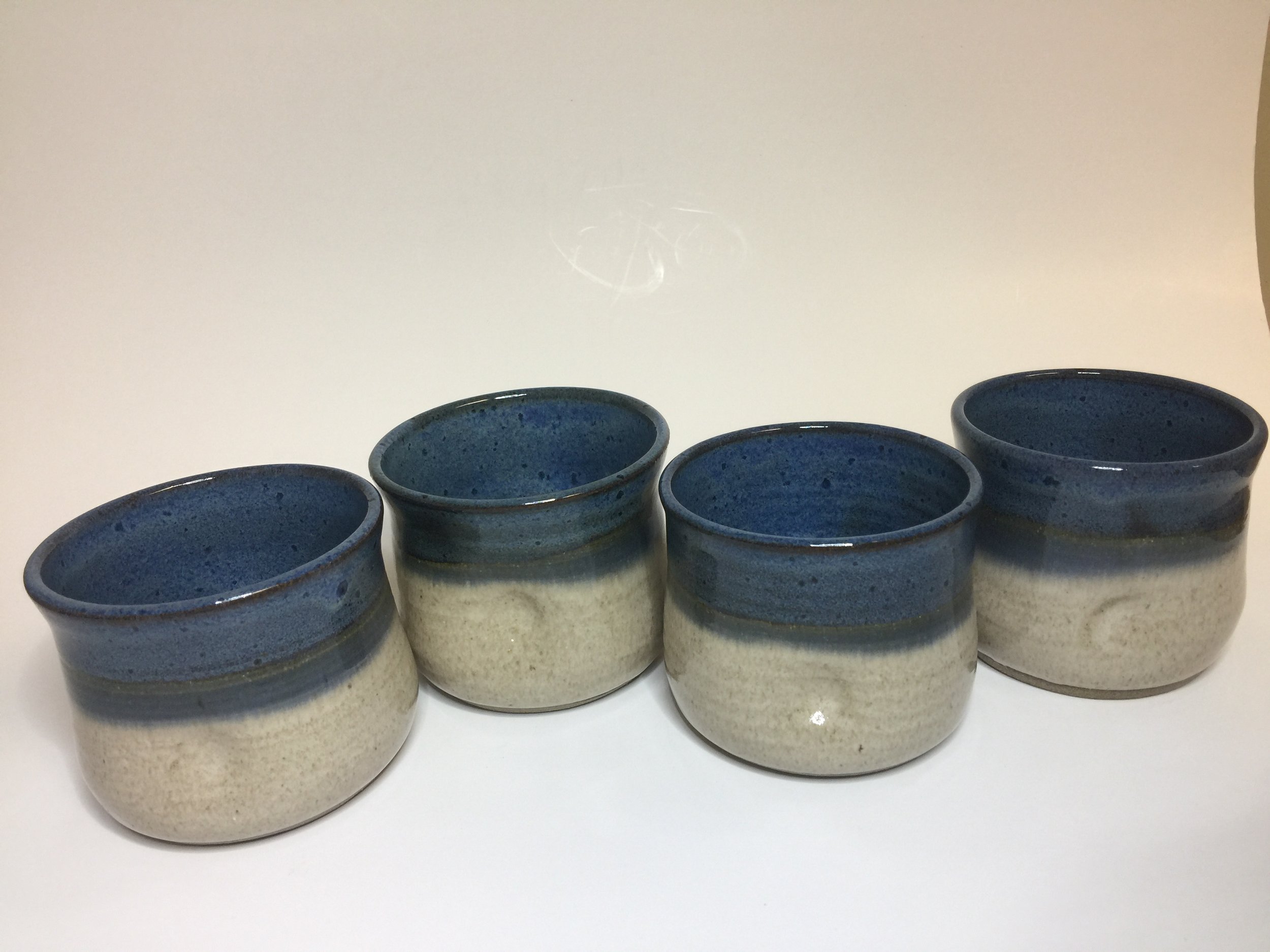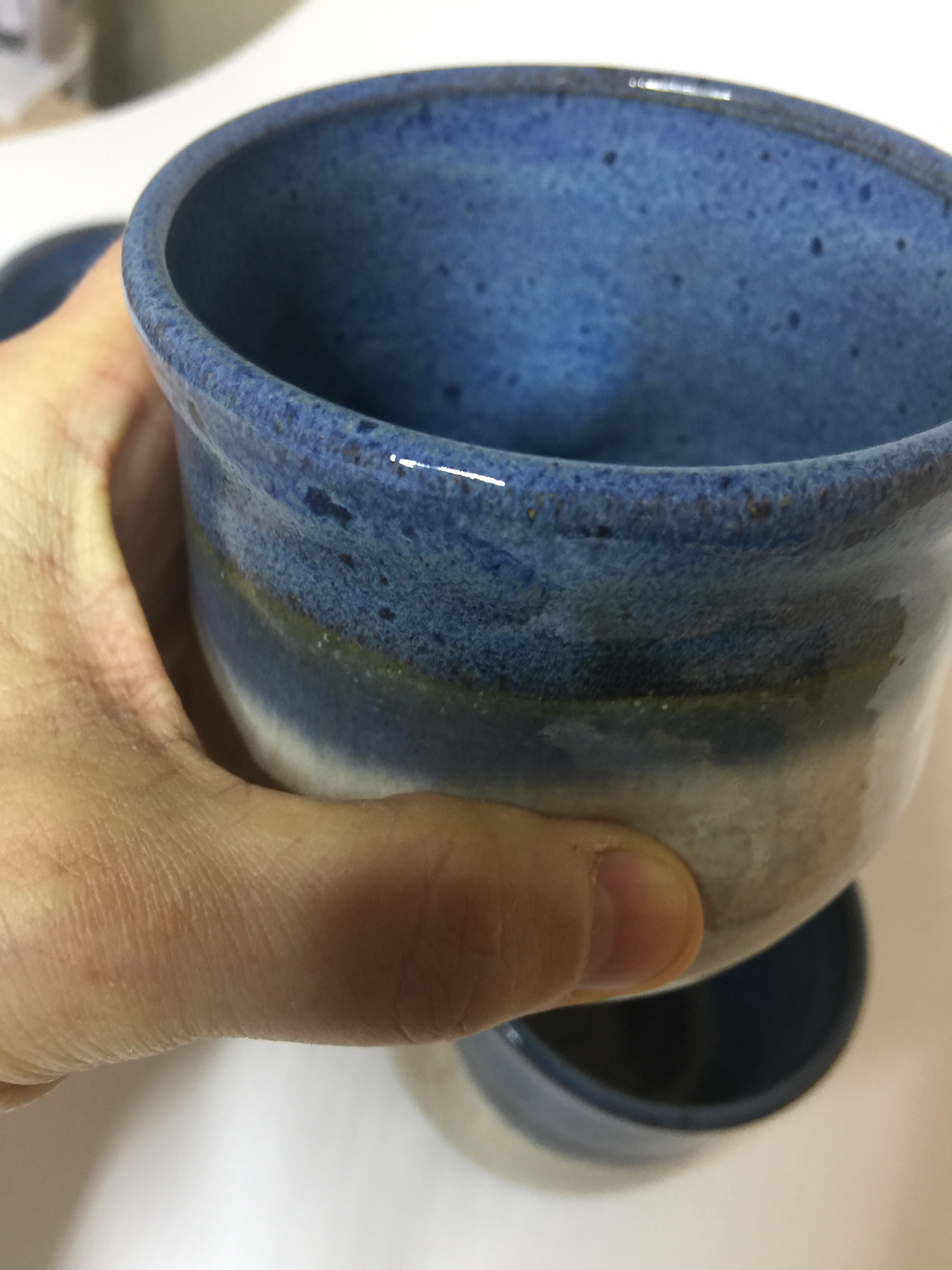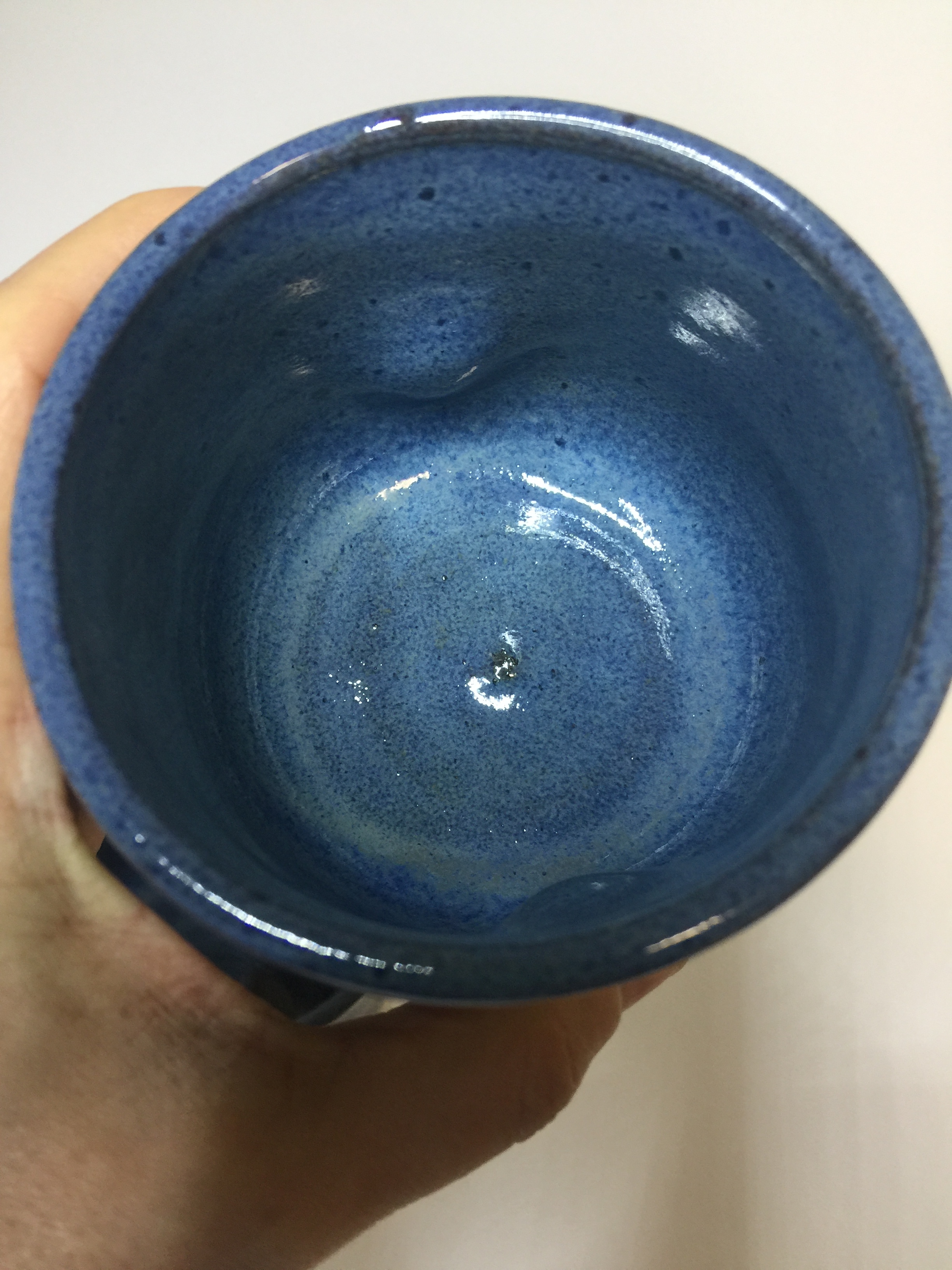 "Monkey Grip" Wine Cups WC-2
Great for drinking wine or any other favorite hot or cold beverage. Unique "monkey grip" impression for thumb and index finger for better grip. Pre-chill the cup in the freezer or refrigerator to keep your wine or other beverages cold longer. Glazed in Cream and dipped in Stoned Denim. Dishwasher and microwave save. Lead-free glaze. 3" H x 3" diameter
The price is per wine cup.
Great for drinking wine or any other favorite hot or cold beverage. Unique "monkey grip" impression for thumb and index finger for better grip. Pre-chill the cup in the freezer or refrigerator to keep your wine or other beverages cold longer. Glazed in Cream and dipped in Stoned Denim. Dishwasher and microwave save. Lead-free glaze. 3" H x 3" diameter
The price is per wine cup.